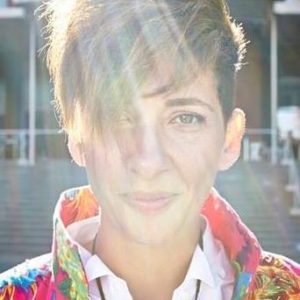 Shirine Saad is a multimedia storyteller, producer and DJ focusing on culture and style. She lives in Brooklyn, roams the world seeking inspiring stories, and organizes parties and events internationally.
She has worked for media companies including Elle, Four Seasons Magazine, CNN, Hyperallergic, L'Officiel, MTV, The New York Times, New York Magazine, Nowness and Vice.
She has consulted for brands such as Absolut, Bed Head, Converse, Four Seasons, Glossier, Tag Heuer, Ralph Lauren, L'Oréal, Swarovski and W Hotels.
Shirine has interviewed Karl Lagerfeld, Jean Paul Gaultier, Ann Demeulemeester, Juliette Binoche, Helena Christensen, Bella Hadid, Marina Abramovic, Kehinde Wiley, Pierre Soulages, Gregory Crewdson, Marc Quinn, Jean Nouvel, Jim Jarmusch, Shirin Neshat, Philippe Starck and many more. She has traveled from Lapland to Tunisia, Vietnam and Uruguay and created stories on molecular gastronomy, conceptual art, ecological architecture, Reggae and poetry. She regularly organizes and moderates panels and speaks about culture and social justice.
Her first book, BOHO BEIRUT: A Guide to the Middle East's Most Sophisticated City, is sold worldwide; she has also written the 2015 WALLPAPER* guide to Marseille. She is working on a book about Jamaican artists.
Shirine holds degrees from McGill (B.A. in Art History and International Development) and Columbia (M.S. in Magazine Journalism; M.A. in Arts and Culture journalism) Universities.
Follow Shirine on: